Dentures In Midtown Manhattan
Replacing Missing Teeth With Dentures In Manhattan NYC
DENTURE RELINE SPECIAL OFFER
Herald Square Dental & The Denture Center is New York's place for Same Day Dentures, Repairs, and Relines for over 45 years. Our laboratory on premises, allows us to fabricate a denture, do denture repairs and denture relines all in one day, a process that usually takes an outside lab 3 to 6 weeks.
Since 1977, we have perfected the art of creating high quality, fine fitting dentures.  With Herald Square Dental & The Denture Center's State-of-the-Art laboratory on -premises, you can enjoy new dentures the same day.  We also offer denture repairs and relines While-U-Wait.  We specialize in custom crafted special order dentures including premium dentures with porcelain anterior teeth and soft lined lower dentures for extra comfort.
Today's prosthetic dentistry (prosthodontics) provides various treatment options to replace missing teeth. Dr Ian D Pasch and Dr. Arthur Yam are top New York denture dentists  renown for providing Quality affordable complete dentures, partial dentures, overdentures and custom premium dentures, often the same day as well as  same day laboratory denture repairs and denture relines.  The experts at Herald Square Dental and the Denture Center in Manhattan will present you with your options to help you choose the one that is best suited to your individual needs and lifestyle.
See what our patients are saying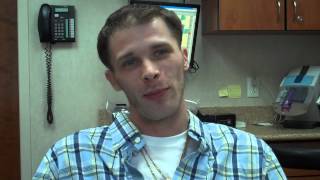 At Herald Square Dental we are dedicated to providing  the highest quality dental care while saving you time and money.  Don't put up with the long waiting period typically involved with the fabrication of a new denture.  Get your smile back today, for much less than you'd think.  All of our dentures are crafted using the finest ADA approved  materials.
Get the quality you expect at a price you can afford. 
So why Wait?  call Herald Square Denture & Dental Center Phone Number (212) 689-0024 to schedule a Free Consultation today!
Smile with Confidence! Eat well, speak clearly and laugh often; Enjoy life. At Herald Square Dental and The Denture Center we can help you not only restore your dental health, but we can help you feel more confident, improve your speech and regain the pleasure of eating the foods that you haven't been able to eat in years.
Read more about dentures:
Herald Square Dental & The Denture Center
no rating
out of
5
stars based on
48
Dentures reviews.
---
Patient Review By Wing Y
It was my 2nd denture made by Dr Yam. 1st one got lost! After 1 wk, I had to go back bc it hurt when bite down on the left side.he adjusted it. But after 1 wk, it still wasn't right. I went back, this Dr Yam did a whole denture make over adjustments! And now the denture fit perfectly! Dr Yam did an excellent job of making my denture fit. I will keep on recommending HSD and Dr Yam to everyone. Especially Dr Yam!! THANK YOU HSD and Dr Yam!!
- Wing Y
5

out of

5

stars
by
Wing Y
on
Patient Review By Evelynn H
This place is GREAT. You can't find better service. Amer and Dr. Yam are a awesome team. I am an awful patient I know this because I am so scared. But in comes Amer and he. Relaxes you and prepares you for Dr. Yam. Who is so gentle. I had to ask him twice did you do the extraction? Come on I am ready. They laughed and said all done. Had to go back yesterday and it was pain free. I will take better care of my teeth with the help of these guys. The front desk staff are on point too. I felt so good going here and I recommend everyone give them a shot. Happy patient here for sure. Thanks to the whole Team. See you soon
- Evelynn H
5

out of

5

stars
by
Evelynn H
on
Patient Review By susan A
The most compassionate, caring staff I have ever met and the dentist is a gem. Aside from giving me a perfect result, they are reasonably priced and I will be referring my family and friends.
- susan A
5

out of

5

stars
by
susan A
on