Dentures In Midtown Manhattan
Replacing Missing Teeth With Dentures In Manhattan NYC
DENTURE RELINE SPECIAL OFFER
Herald Square Dental & The Denture Center is New York's place for Same Day Dentures, Repairs, and Relines for over 45 years. Our laboratory on premises, allows us to fabricate a denture, do denture repairs and denture relines all in one day, a process that usually takes an outside lab 3 to 6 weeks.
Since 1977, we have perfected the art of creating high quality, fine fitting dentures.  With Herald Square Dental & The Denture Center's State-of-the-Art laboratory on -premises, you can enjoy new dentures the same day.  We also offer denture repairs and relines While-U-Wait.  We specialize in custom crafted special order dentures including premium dentures with porcelain anterior teeth and soft lined lower dentures for extra comfort.
Today's prosthetic dentistry (prosthodontics) provides various treatment options to replace missing teeth. Dr Ian D Pasch and Dr. Arthur Yam are top New York denture dentists  renown for providing Quality affordable complete dentures, partial dentures, overdentures and custom premium dentures, often the same day as well as  same day laboratory denture repairs and denture relines.  The experts at Herald Square Dental and the Denture Center in Manhattan will present you with your options to help you choose the one that is best suited to your individual needs and lifestyle.
See what our patients are saying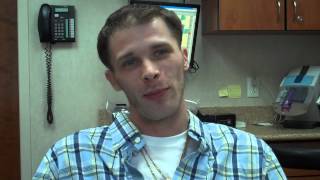 At Herald Square Dental we are dedicated to providing  the highest quality dental care while saving you time and money.  Don't put up with the long waiting period typically involved with the fabrication of a new denture.  Get your smile back today, for much less than you'd think.  All of our dentures are crafted using the finest ADA approved  materials.
Get the quality you expect at a price you can afford. 
So why Wait?  call Herald Square Dental Phone Number (212) 689-0024 to schedule a Free Consultation today!
Smile with Confidence! Eat well, speak clearly and laugh often; Enjoy life. At Herald Square Dental and The Denture Center we can help you not only restore your dental health, but we can help you feel more confident, improve your speech and regain the pleasure of eating the foods that you haven't been able to eat in years.
Read more about dentures:
Herald Square Dental
5
out of
5
stars based on
51
Dentures reviews.
---
Patient Review By Roxanne F
PROFFESSIONAL, CARING, EXCELLENT STAFF, AND THE WORK IS PHENOMINAL
- Roxanne F
5

out of

5

stars
by
Roxanne F
on
Patient Review By Fausto B
I have seen three dentists at this office and they all do great work. Dr. Pasch got my partial denture to me in one day, explained my options, and called me the night the work was done to check that everything was going well. Dr. Shirzadnia expertly filled a difficult large cavity in my canine tooth and Dr. Yam extracted a broken molar. It was the easiest extraction I ever had, and unfortunately I've had a few. The office staff is friendly and knowledgeable. Everything was explained at every step and it all went according to plan with no surprises. I am very satisfied with all the work I've had done there. I need more work done and will be returning very soon. Thank you Herald Square Dental.
- Fausto B
5

out of

5

stars
by
Fausto B
on
Patient Review By Nandia M
All positive! I've have so many bad experiences but Dr. Pasch took care of it one day! I'm very happy!
- Nandia M
5

out of

5

stars
by
Nandia M
on