Answering Your Denture Related Questions
Are dentures right for me?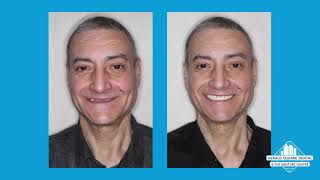 What do I do if my denture is loose?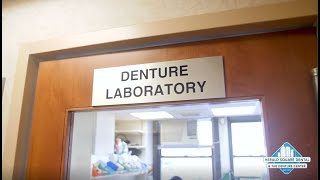 What do dentures feel like, Dr. Pasch?
For the first couple weeks, your new dentures may feel a bit awkward, until you can become accustomed to them. They may feel a bit loose until your tongue and cheek muscles learn to properly hold them in place. You may experience some mild irritation or soreness in these areas, but do not think you have to live with this soreness or discomfort, however.  At Herald Square Dental & The Denture Center in New York we can help with regular fit adjustments.  Call Herald Square Dental Phone Number (212) 689-0024 to schedule yours today.
Patient Story
Patient Review By Richard E
Amazing. Dr. P. and staff are the best. Walked out the door with a perfect set of full dentures. Like a pair of comfortable old shoes.
– Richard E
by Richard E on 12/22/2020
Patient Review By Richard E
A week after getting new total dentures I chowed down on a large Greek salad. My new teeth needed an adjustment. Dr. Pasch took one look at the problem, and in a few minutes made the necessary adjustment. The results are way beyond my expectations. The teeth are better and more comfortable than my natural teeth ever were. Just had another Greek Salad and enjoyed every bite. Dr. Pasch has "Hands of Gold". You are wonderful. Thank you
– Richard E
by Richard E on 01/11/2021
Do dentures need to be replaced?
Your dentures will need to be remade at some point due to normal wear and changes in your gums and bones. A denture typically lasts between 4 and 7 years. Dr. Pasch, Dr. Yam, Dr. Shirzadnia or Dr. Kim can talk to you about ways to prolong the life of your dentures, but for optimal  health and comfort, they will likely need to be adjusted, relined or replaced eventually.
Will I be able to eat with dentures?
Eating properly with your new dentures will take a bit of time and practice. We suggest eating softer foods and foods that are cut into smaller pieces in the first few days. As you become used to chewing with your new dentures, you can return to your normal diet.
Are there any foods I need to avoid if I wear dentures?
There are only a few eating restrictions to consider, like not biting down directly on crunchy or hard foods, like whole apples, crusty breads, hard pretzels or large sandwiches. These can cause damage to the denture because of the angle in which the denture comes into contact with the food. If you have any questions, or experts at Herald Square Dental can discuss with you what foods to avoid for a few weeks. If you find that chewing or biting is becoming gradually more difficult over time, you can call us for an evaluation right away.
Biting is limited only by the stability of the dentures themselves.  Insufficient bone structure, old or worn dentures, and dry mouth decrease stability. For denture difficulty, Call for an oral exam @ Herald Square Dental Phone Number (212) 689-0024 or, 877- DEN-TURE.
Dr. Pasch, are dental adhesives necessary?
Modern dentures have been significantly improved through advancements in dental and material technology over the years. These advancements have allowed for dentures to fit and perform better than ever before; These aren't your grandma's dentures! As a result, dentures that we design for you at Herald Square Dental & The Denture Center usually fit properly and typically don't require adhesives. When you are just getting used to your dentures, adhesives may be used for that brief period of time.
During this initial period, you may notice your dentures slipping when you laugh, smile, or cough, which is caused by air getting underneath the base and moving it. The more you wear your dentures, the better you'll be able to control their movements in these scenarios.
If your dentures feel loose after you've adjusted to them, it's a sign that they don't fit your mouth correctly. At Herald Square Dental & The Denture Center we can address that problem by modifying your dentures or replacing them if they're simply not right for your mouth anymore. If your mouth has insufficient bone structure, dentures will be more difficult to retain. We may advise you to consider dental implants. These are placed in the bone and hold the dentures in place without slipping or adhesives.