Invisalign® In Midtown Manhattan
Enhancing Smiles With Invisalign In Manhattan NYC
The invisible way to straighten your teeth without braces. To discuss clear braces and Invisalign in the New York NY area, please feel free to contact us at Herald Square Dental Phone Number (212) 689-0024 to schedule an appointment.
The clear alternative to braces at Herald Square Dental & The Denture Center
Invisalign uses a series of clear aligners that are custom-molded to fit you. The aligners are made through a combination of the expertise of a dentist at Herald Square Dental & The Denture Center and 3D Computer imaging technology.  The virtually invisible aligners gradually reposition your teeth into a smile you'll be proud of.
Remove your aligners to eat, brush and floss
You will wear each set of aligners  for about two weeks
Your teeth move little by little, week by week- until they have straightened to the final position prescribed by your Dentist at Herald Square Dental.
You will visit Dr. Yam, Dr. Shirzadnia at Herald Square Dental about once every 6 weeks to ensure that your treatment is progressing as planned.
Total treatment time averages 9-15 months and the average number of aligners worn during treatment is between 18-30, but both will vary from case to case.
Why people prefer Invisalign® to regular braces
The convenience and ease of use of the Invisalign system have made it the choice of over half a million people. In fact, Invisalign has been effective in giving hundreds of thousands of people amazing new smiles.
Most people won't notice you're in treatment
Won't disrupt your lifestyle
Free initial consultation with Dr. Yam, or Dr. Shirzadnia at Herald Square Dental & The Denture Center.
See what our patients are saying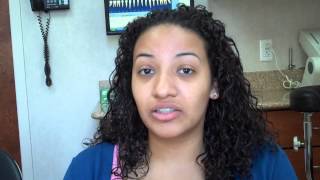 No metal wires or bands to irritate your mouth, and best of all, most people won't notice you're in treatment. Invisalign®, the clear alternative to braces, has been chosen by over a half million people who want amazing smiles.
Am I a candidate for Invisalign®?
Invisalign is effective for a wide range of smiles
The Invisalign® system has been successful in giving hundreds of thousands of amazing smiles to both teens and adults. A certified Invisalign provider, Dr Alfred Shirzania, or Dr. Arthur Yam, will create your individual treatment plan using Invisalign's clear, custom-molded aligners to solve a range of issues, including:
Overly crowded teeth
Widely spaced teeth
Overbites
Underbites
Crossbites
You'll see the amazing results Invisalign® can bring
Made to fit lifestyles like yours
Now nothing comes between your lifestyle and having an incredible smile. Because Invisalign offers you comfort, convenience and virtual invisibility during treatment. With Invisalign, you can:
Be as active as you like because Invisalign won't hold you back
Remove your aligners for special events, eating and brushing
Feel more confident everywhere you go
Look your best during treatment
Invisalign is clear and practically invisible, so nothing gets in the way of your new smile. No wonder Invisalign is the choice of over half a million people.
Unobtrusive in business meetings or social gatherings
No metal wires or bands to irritate your mouth
Most people won't notice you're wearing aligners
Enhancing Smiles With ClearCorrect Clear Aligners In Manhattan NYC
Clear aligners are versatile and convenient, a top choice among all orthodontic treatments. Made of a clear, flexible material, ClearCorrect orthodontic aligners are comfortable, virtually invisible and removable, making them a popular choice for adults and teens who are seeking a more discreet approach to straightening their teeth. ClearCorrect aligners treat the same bite and alignment issues that traditional metal braces do, without the brackets and wires.
Do You Want Straighter Teeth?
How Do ClearCorrect Clear Aligners Work?
A series of custom-made aligner trays is used to gradually shift your teeth into place. Each tray is designed to move just one tooth or one section of teeth at a time. Once the tray's work is complete (typically every two weeks), we move on to the next.
Pain and Soreness
Because there are no brackets and wires, clear aligners do not cause significant pain or soreness. In some cases, patients feel temporary discomfort (pressure) for the first few days after switching trays. That pressure may be uncomfortable but is actually a good sign that the trays are doing their job!
Caring for Clear Aligners
ClearCorrect Clear Aligners should be worn for 20-22 hours per day. They should only be removed for cleaning, eating and drinking. To clean your aligners, simply brush and rinse them each time you brush your teeth.
Treatment Time
Treatment time typically falls within the range of 9-16 months. Some patients may also benefit from wearing a retainer after treatment is complete to prevent regression. This will all be discussed as part of your overall treatment plan.
Herald Square Dental
5
out of
5
stars based on
1
Invisalign reviews.
---
Patient Review By Shaina L
Dr. Shirzadnia was very helpful when I was deciding if i wanted Invisalign. Once I made my decision to proceed, the process was smooth and thorough. I had no problems during or after and I am very satisfied with the results.
- Shaina L
5

out of

5

stars
by
Shaina L
on